Biography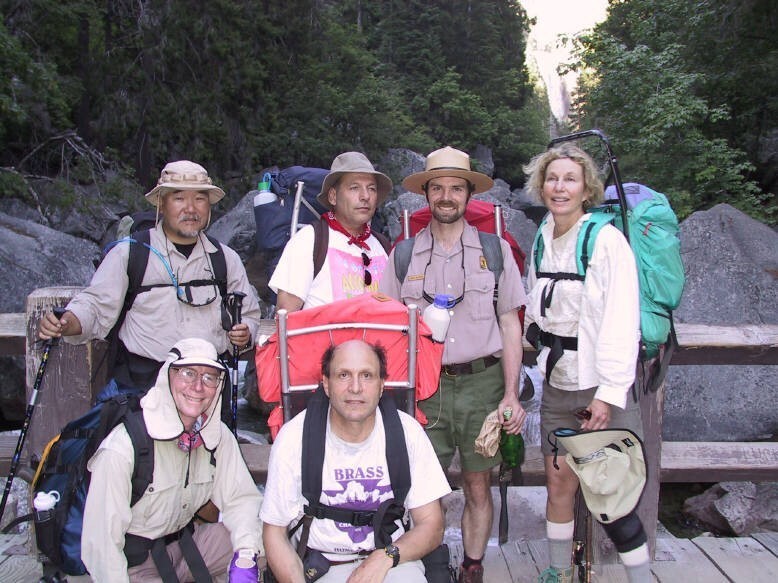 I was born in New York City and grew up in Ithaca, New York then in Detroit, Michigan then near Columbus, Ohio and finally in Piscataway, New Jersey. I was ten when we moved to New Jersey. My brother was seven and our little sister was three.

We all loved stories. Every night my father would tell us stories he'd made up. My favorite was "The Lady With the Big Toe." This lady could sail away from danger on her toe, fight off enemy soldiers with it, and hide from robbers! My father has a great imagination!

He also took us to the library in Bound Brook every week. I'd leave with the four books allowed (that was the library rule) and return the next week for more. I remember looking at all the books in the children's room downstairs and then in the adult room upstairs. I'm going to read them all, I thought.

Although I never read all those books, I tried. The Nancy Drew mysteries were a favorite when I was in fifth and sixth grade. But I traded copies of those with my friends because the Bound Brook librarian thought Nancy Drew was not good "literature." She wouldn't let me check them out! (I read ALL of them--thanks to my school pals.)


High School and Later

By the time I went to Piscataway Township High School, I added another interest to my love of reading: THEATRE. I now read plays, acted in them and went to see as many as I could. My first Broadway play was My Fair Lady starring Julie Andrews. I saw lots of Shakespeare, too. The more I saw, the more I wanted to see.

The only writing I did was for homework assignments and letters to family and friends. So, I cannot claim I loved to write from an early age--only that I loved to read, loved theater and loved to hear people tell stories.
The writing came much later.

Theater Sparks Writing!

It wasn't until I was a grown-up with two children of my own that I got really interested in writing--but it was connected to theater. Both Lara and Andrew liked to be in plays and work backstage at the Palo Alto Children's Theater. When I learned the theater was the oldest in the whole United States (!) and that it would soon have a 50th birthday, I could not stop thinking about how special that was. Before long, my friend JoAnne Wetzel and I hatched a plan. We decided to write a book.

It would be about what it was like to be in a play and work backstage. We decided to take pictures of the entire process--from try-outs to rehearsals, set-building, lighting, make-up, props, sound booth, costume parade and opening night. Neither of us knew how to take pictures. We learned fast! We took over 5,360 photos for our 56 page book.

Writing and filming Onstage/Backstage was so much fun and so exciting that I just kept writing more books. Right now I'm working on books number 12,13, and 14!